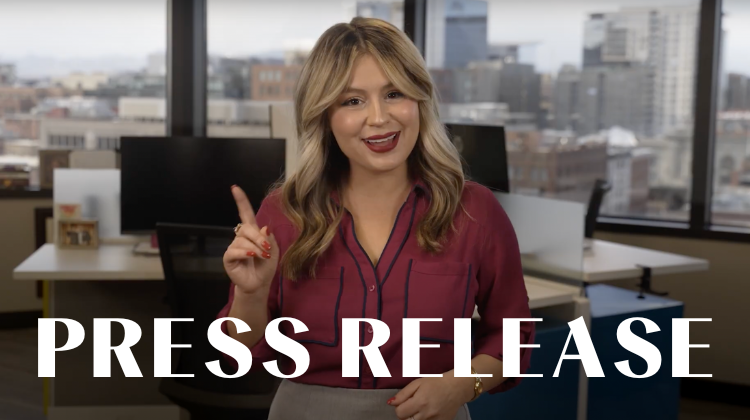 On a mission to help firms stand out and build loyalty in a saturated market, Diana aims to energize wealthtech brands at a time they need it the most.
Denver, Colorado – January 18, 2023 –- Diana Cabrices Consulting, a B2B wealthtech growth consulting firm specializing in brand evangelism, founded by industry evangelism and marketing expert Diana Cabrices, announces its launch and the industry's first fractional Chief Evangelist offering. As an outsourced evangelist to wealthtech companies, Cabrices will bring her talent for growing advisor demand through engaging presentations and content, while focusing on amplifying her clients' stories and the importance of what problems they're solving for financial advisors.
Cabrices was previously VP of Enterprise Development at Snappy Kraken, where she led the charge on enterprise growth and partner relations, often speaking on industry webinars and on stage at notable conferences including Riskalyze's Fearless Investing Summit, Carson Group's Excell, Informa's Wealthstack, t3 Advisor Technology Conference, as well as a number of smaller broker-dealer events. Cabrices intimately understands the evolving growth needs and challenges wealthtech companies face in today's saturated market, and has built a business to solve for it.
"A Chief Evangelist's job is to lead with emotion, and to humanize the way a business engages with its prospects and clients," said Cabrices. "Data shows that customers who have an emotional relationship with a brand have a 306% higher lifetime value, and behavioral economists estimate that emotional factors comprise up to 70% of economic decision-making. In an ever-competitive space where advisors are constantly being pitched on new tools, wealthtech companies should be acting on this."
Learn more about the fractional chief evangelist offering at www.dianacabrices.com or contact Cabrices directly at [email protected].
###
About Diana Cabrices Consulting
Diana Cabrices Consulting is a wealthtech growth consulting firm dedicated to energizing dead demand channels for B2B wealthtech brands. Founded by Diana Cabrices, a wealthtech growth expert and the industry's first Fractional Chief Evangelist, we specialize in helping our clients stand out and build loyalty with their advisors and partners through engaging presentations and kinetic growth strategies. Our goal is to turn audiences into ambassadors, because every great tech company needs an evangelist. Follow Diana Cabrices on Twitter and LinkedIn.